Changsari, 04th June 2019:
Company step – up a public-private partnership to widen Green cover.

Associated and plants trees in vacant Indian Railway land in Changsari Railway Station. 
Topcem Cement organized a Tree Plantation drive at the premises of Changsari Railway station Indian Railways, District Kamrup(Rural), Assam on 4th June 2019, as part of the World Environment Day Celebrations, 2019 for which we seek and obtain permission from Indian Railways. Topcem Cement has been committed to its social responsibilities and the primary objectives of providing the best quality cement for infrastructure and construction works.  
The plantation drive was organized to create awareness about providing natural shade in open spaces by increasing green cover. It will help in reducing pollution and improving air quality.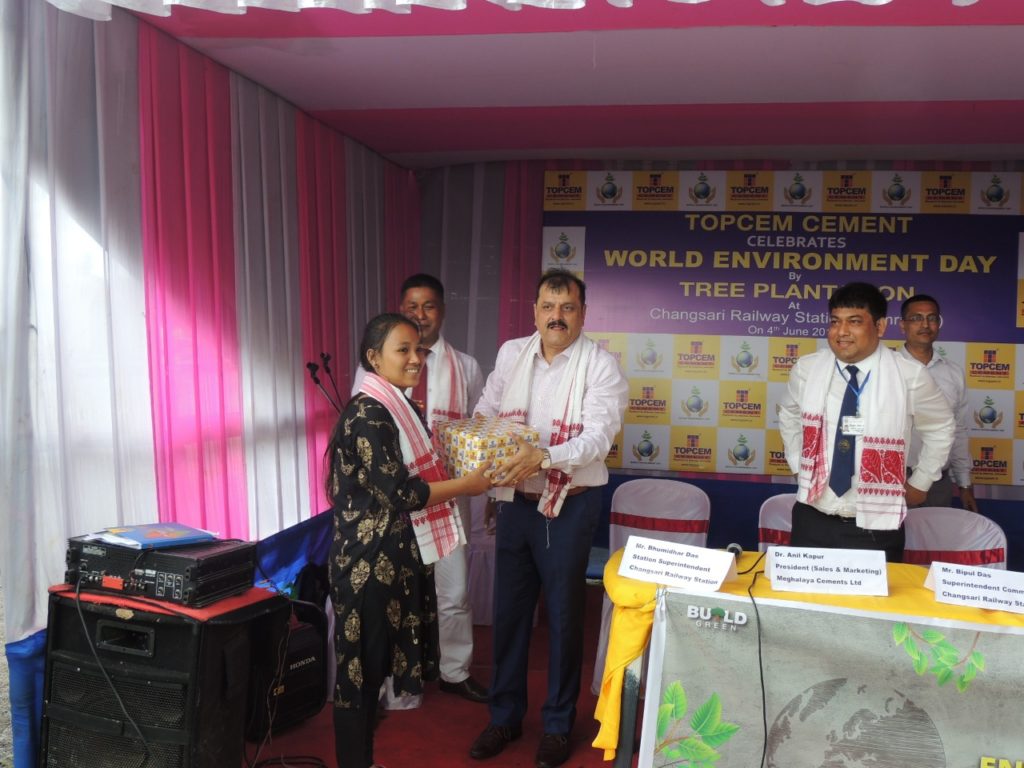 The Tree Plantation program was showed up by Station Superintendant, Changsari Railway Station – Mr. Bhumidhar Das with Mr. Bipul Das, Commercial Superintendant, Changsari Railway Station. 
Dr. Anil Kapur, President -Sales & Marketing of Meghalaya Cements Limited graced the program with his presence in the venue together with other officials of the TOPCEM CEMENT & Indian Railways. 300 plants of different varieties were planted as a project covering the front & backside of the Railway station.  
Addressing the crowd, Dr. Anil Kapur said," Tree Plantation is an annual activity which the company undertakes every year to contribute to the health of the planet and surroundings. He also appealed to every citizen & corporates to pledge for planting a tree on the best possible time and nurture the plants so that we leave behind for our children, a better place to live in ". 
Dr. Kapur – conveyed his sincere thanks to Indian Railways and its officials for allowing Topcem Cement to carry out the plantation program n this year at their premises.