Guwahati, 18 January 2020:
A Cataract is one of the leading causes of defective vision in the elderly population. With aging, the lens of the human eye thickens and becomes cloudier, the long-distance visibility reduces. It is widely prevalent with both the sexes, both in rural and urban areas. Treatment of cataracts is mainly surgical. Topcem has taken a pledge to do the most to help people with this vision defect.  
In its endeavors towards serving the community, since the year 2018, Topcem Cement has been annually organizing Free Eye Check-Up and Cataract Surgery Camp for the economically disadvantaged and aged people with vision loss. The main objective of the camp is to reach people with cataracts in the selected villages. That is a part of Topcem Cements' long-standing commitment to creating values in the communities.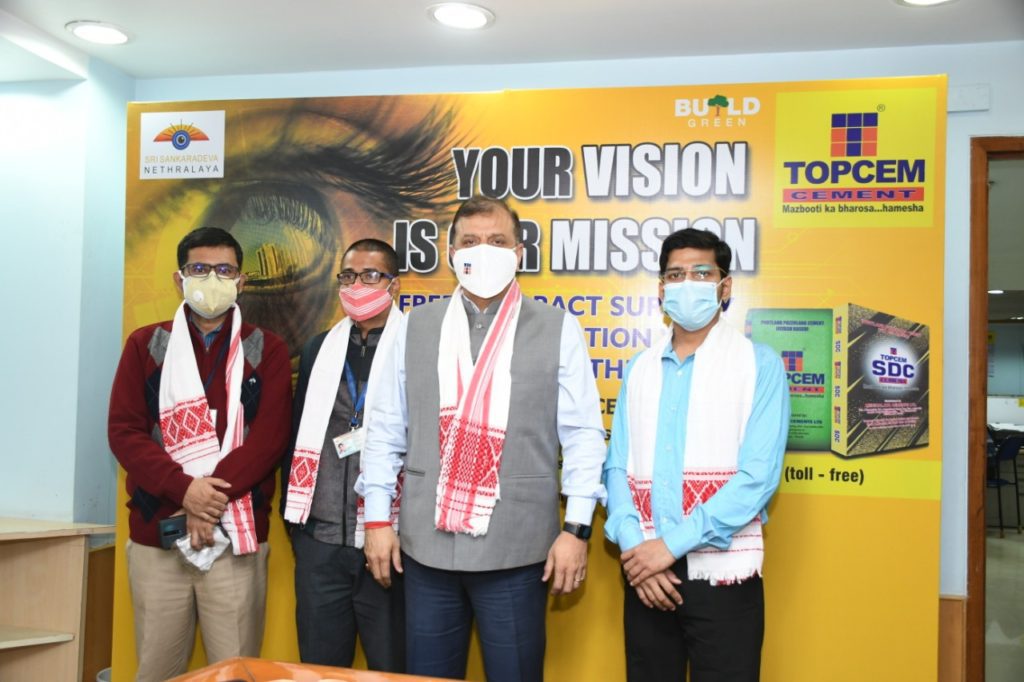 Under the CSR initiatives of Topcem Cement, a Free Eye Check-up and Cataract Surgery Camp will be conducted by the technical team, headed by Dr. Bindu Singla from EYE DOCTORS, an Eye Institute and Surgery Centre near ABC Bus Stop, Guwahati, who will be screening patients with eye problems for refractive errors, glaucoma, cataract, etc. Medicines and spectacles will be distributed and patients requiring surgery will be brought to the center and operated free of cost, courtesy: Topcem Cement. The Free Eye Check-up & Cataract Surgery Camp will be organized on 19th January 2020 at Ambher Village, 12th mile, Jorabat in the district Kamrup (Metro). Topcem Cement would be sponsoring the cost of cataract surgery of about 50 people.   
Speaking about this initiative, Dr. Anil Kapur, President – Sales & Marketing, Meghalaya Cements Limited said, "Topcem Cement always takes new initiatives in various social causes and will continue to do so in the future as well".