In its endeavors towards serving the community , since the year 2018,Topcem Cement have been  annually organising Free Eye Check – Up  and Cataract Surgery Camp for the economically disadvantaged and aged people with vision loss. The main objective of this camp is to reach out to the  people with cataract in the selected villages.  This is a part of TOPCEM CEMENT's longstanding commitment to create values in the communities. 
Under the CSR initiatives of Topcem Cement a Free Eye Check-up & Cataract Surgery Camp will be conducted by  technical team  people headed by Dr Bindu Singla  from EYE DOCTORS, An Eye Institute and Surgery Centre near ABC Bus Stop, Guwahati , who will be screening patients with eye problems for refractive errors, glaucoma, cataract etc.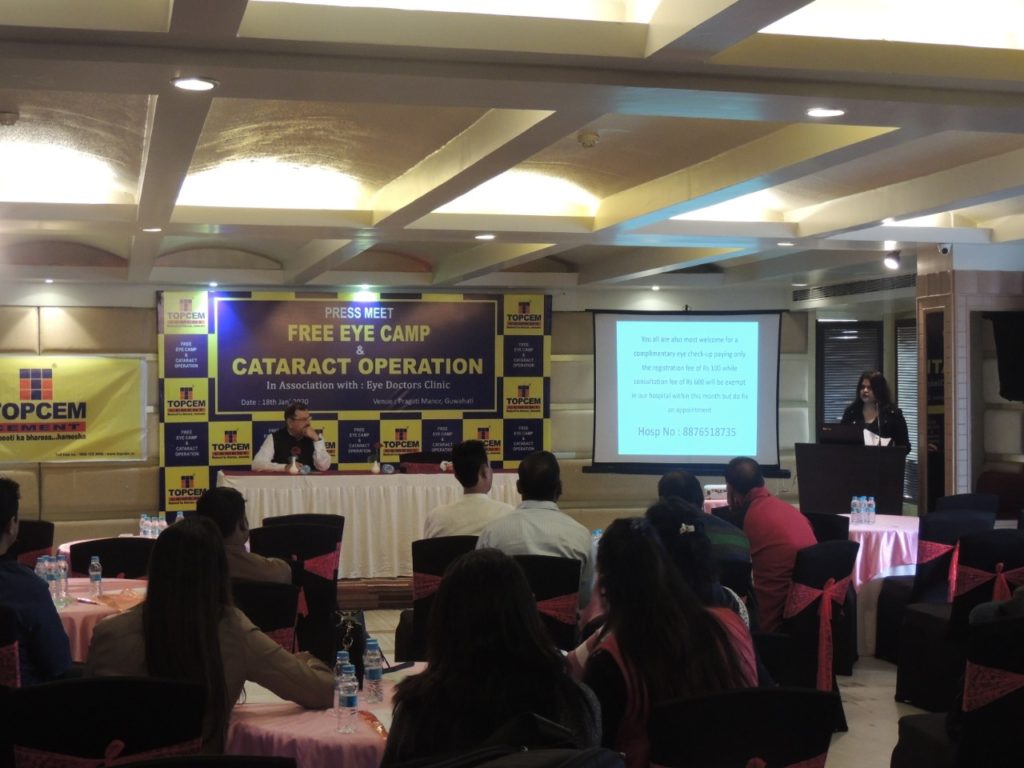 Medicines and spectacles will be distributed and patients requiring surgery will be brought to the centre and operated free of cost courtesy Topcem Cement. The Free Eye Check-up & Cataract Surgery Camp will be held  on 19th January, 2020 at Ambher Village, 12th mile, Jorabat in the district Kamrup (Metro).  More than 100 nos. of patients were examined and screened. Topcem Cement  would be sponsoring the cost of cataract surgery of about 50  nos. of persons. Camp catered to the patients from the surrounding areas of 12th mile, Adamgiri, Ampher, 13th mile, Ghagrapara etc.