Guwahati, 9th April 2019:  
Topcem Cement, a leading Cement brand of North East India. Over the years of success, growth, and expansion, Topcem Cement has established itself as a responsible corporate citizen since its inception. Topcem Cement takes pride in successfully continuing its decade-long commitment to caring, sharing, and bringing smiles on the faces of the elderly, old age, and differently-abled. Like the previous years, this year also Topcem Cement plans to share the joy and happiness of Bihu festivities among the inmates and members of Assam Autism Foundation- Noonmati, Guwahati, Seneh Old Age Home- Kahilipara, Guwahati, Sishu Sarothi- Birubari, Guwahati, Amar Ghar- VIP Road (Magazine), Guwahati, Mother Old Age Home- Sijubari, Guwahati, Ashadeep Rehabilitation Centre- Boko, Santi Nivas- Nalbari. The pre-Bihu celebration started on 8th April 2019, with the first program organized in Assam Autism Foundation, Guwahati, and will spread across four days till 12th April 2019. In the institution, the inmates took great enthusiasm and danced & swayed to the melodious tunes of Bihu. Traditional Bihu delicacies, PITHA, LARU, etc., are also distributed.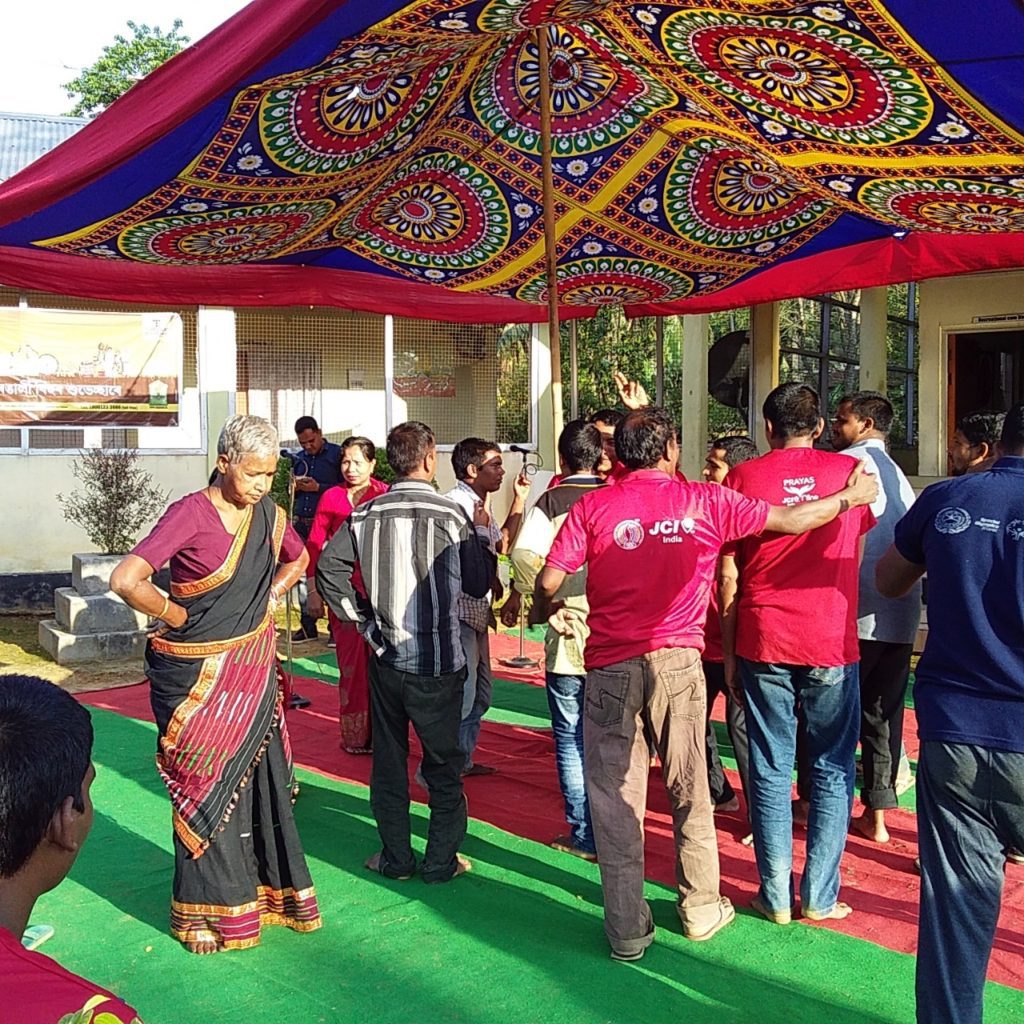 Speaking on the event, Dr. Anil Kapur, President – Meghalaya Cements Ltd. said, "Rongali Bihu, the biggest festival of Assam celebrated by all communities to welcome the Spring Season and TOPCEM CEMENT has been always there to be a part of the celebrations. He also said, "We shall continue to reach out to the less privileged and disadvantaged in the society and this activity has instilled a commitment within us to conduct such initiatives & activities more often. He also said that reaching out and bringing a smile to the faces of the less privileged ones has been an integral part of the TOPCEM CEMENT culture. Topcem Cement continues with its singular passion and commitment of caring, sharing, and bringing smiles on the faces of all in the society". 
The initiative is also an endeavor to recognize the role, effort, and services of those people /voluntary organizations who have been playing the role of effective agents to bring forth the most desired social change and development under their direct contact and linkages. 
The representatives from the organizations also shared their thoughts and experiences and thanked Topcem Cements for their kind gesture & for their voluntary contributions.