Health Care :
Our endeavour is to render quality health care facilities through our Hospital for the benefit of the local populace in TOPCEM and adjoining areas. Health check up camps and blood donation camps are also organized periodically for the common people of the region. Topcem also has ambulance facilities for the well being of the local people.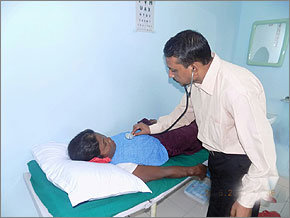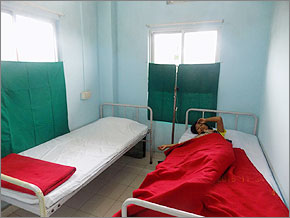 Education :
In Education our endeavour is to spark the desire of learning and knowledge through our school within our plant area in Lumshnong. Along with proper education our goal also is to keep the youth of northeast healthy. Thus various types of sports events like football, cricket etc are organized in the region by TOPCEM.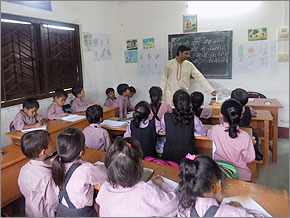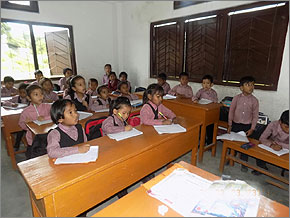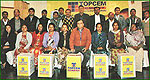 Sustainable Livelihood :
In Sustainable Livelihood our programmes are aimed at providing basic infrastructure to the underprivileged people of the region. Recently highly modernized and state of the art water filters have been provided to various schools throughout North East and widely covered by media.
Cleanliness :
Topcem joined hands in Swachh Bharat Abhiyan at the initiative of our beloved Prime Minister in massive cleaning drive in and around Gauripur and Lumshnong plants. All employees and head of the departments participated in the drive. Local people were also encouraged to participate in the same.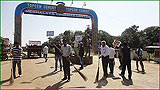 Environment :
Spreading the green concept has been part and parcel of Topcem's policy. MCL undertakes to plant nearly 7000 saplings every year of local species along the national highways, state highways as well as well as mining lease boundary of the plants. Topcem observed World environment day on June 5 2015 this year as well. Manysaplings were planed by senior plant officials around the Plant and surrounding villages.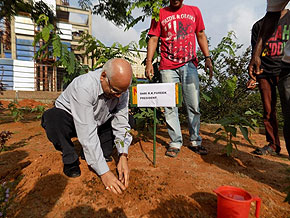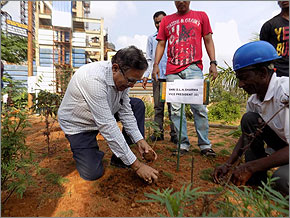 Social & Cultural :
Respecting the social and cultural heritage of North East, Topcem celebrated Bohog Bihu Utsav celebration. Visiting old age homes, orphanage and distributing food items, clothes was a part of the celebration. Topcem celebrates all local festivals like Durga Puja, Vishwakarma Puja at plant every year.
Sponsorship programmes for sports as well as education are conducted periodically to enhance and encourage the talent of the local people.
Infrastructure :
Topcem endeavours to set up basic infrastructural facilities for the underprivileged locals of the adjoining areas and as such, subsidized cement is being provided to the villagers on continuous basis.
Recreational Club & Co-Operative :
Employees of Topcem are the biggest asset to the company. Thus Topcem Recreational club has been formed at Plant where various kind of tournaments like cricket, badminton, table tennis, carrom are organized for the employees. Several indoor programmes and competitions are organised by the Club at regular intervals. All festivities are organised and enjoyed through-out the year. A 20,000 square feet Community Hall is provided with audio-visual facilities for the members.
A TOPCEM Co-operative is also formed recently wherein employees get essential items of day to day living at subsidized rates.